Transforming his personal bike powerful electric bike with a Power-e-bike kit, is it complicated?
If the proposed current prices are the most interesting of the French market, it is appropriate to question the ease to proceed with self assembly.
Many of you has questions before making the purchase of the kit, but also when designing its electric bike.
I'll try to respond with my own experience while going easier
For over 3 years I has one or rather several Power-rh205 e-bike kits. I sincerely believe have all lived with my bike ride / work 70 km per day at 5 times a week, rain or shine.
PS: I would not speak of batteries electric bikeAs this may be too long and Power-e-Bike will have me too good gifts to thank me ;-)

view more http://www.power-e-bike.fr/blog/choix-de-la-batterie-pour-velo-electrique/
So first of all, it will be better still have the soul of a handyman and some electricity concepts
It is sure that a person who attempts to ride an electric bicycle without knowing differentiate the + - of the battery and not knowing give a tour of spanner may run his loss very quickly.
Installation requires having common sense, method and attention to well done.
I advise you, therefore, to be meticulous and patience !!!!!
Some suggest the possibility of transforming his personal bike electric bike in just 30 minutes.
That may be possible, but provided you have a number of assembly to its credit.
If you play the shows, assembly errors can accumulate and be fatal to your electric bike.
Donc, take time !!! Ask quietly, do not rush like a kid who has just received his toy (I refer to my own experience :-))
Keep in & rsquo; s mind chaque vélo est différent, and that depending on the models, the positioning components and cables are different, as are original equipment on your bike stand out: disc brakes, brake caliper or brake pad, 26-inch wheels or 28 inches, width of the fork beaks etc ... .etc ...
But do not worry, in general, the rh205 motor mount fits without too much difficulty on 95% of public bicycles, simply view the slideshow of Power E-Bike electric bike customers to realize :
So you ordered your kit to design your electric bike:
Your package will be approximately at home within 3 -5 business days if you have not participated in a bulk purchase with discounted price (About 5 weeks)
in the meantime, you can already predict these few tools and elements:
cutter
lime
wrench 24
tire lever
Greenhouse flex (plastic collar) Scotch (the color of your frame)
small screwdriver, hammer, needle
spoke wrench
Outside serflexs and spoke wrench you find easily in your favorite stores, many of you will have the tools available at home, in his garage or in the trunk of his car ...
Here it only remains to wait for delivery of your conversion kit and of course your battery operated with another provider using the following rules:
power controller Ampere equal or smaller than the discharge capacity in continuous battery (see right here for more advise)

Here we are, a few days later your package has arrived!
Unpack the checking that all accessories ordered are present with the delivery.
Getting to know the Elements
which I must admit is quite scary at first with all these cables:
http://www.power-e-bike.fr/blog/wp-content/uploads/2015/09/transformer-son-velo-personnel-en-velo-electrique.pdf
Note that it is almost impossible to go wrong in the connections, because each shot is unique, with its own function and can connect with any other.

Drums = Taken anderson black and red (+ and -) that must be connected to your battery
engine= Taken anderson yellow, blue and green that power the electric motor
Hall = Outlet 5 colors dedicated to the Hall effect sensor for the electric motor
brakes = Optional, they can cut any acceleration under braking, also can trigger regeneration (recharge your battery)
lcd = On-board computer which has the advantage of operating both with a 36V battery, 48V and 60V!
– power ON/OFF
– Compteur de vitesse,
– distance totale et partielle parcourue,
– niveau de charge de la batterie,
– niveau de puissance de l'assistance,
– 5 niveaux d'assistance,
– régulateur de vitesse (cruse controle),
P.A.S = Pedal assyste system or pedaling sensor, allows a fair acceleration pedaling. Personally, I'm not fade at all, I do not find very linear acceleration.
I recommend it more for small electric bike configurations kind 250w (ps: new model NOT with 8 magnets should improve the effect gross acceleration).
accelerators: 2 different sockets that allow to use all kinds of accelerators available on the site, such as a thumb throttle or handle (in the manner of a motorcycle) with display three battery levels and on / off switch (lDisplay 3 levels + switch is useless if you have selected the lcd)
Clamping 60% = By connecting these two little taken (black and white) black and white colors, to 60% briderez your kit.
battery charging = By connecting these two little taken (Yellow and green striped) you operate the battery regeneration during braking, be careful with this option, it is better to be equipped with torque arm to consolidate the fork beaks. Be careful not to use your regeneration when your battery is full, you risk overloading it would not appreciate at all.
for those who can not use the brake levers type V-brake power cut as they are equipped with disc brakes, the trick is to buy that little velo switch electric effect battery regeneration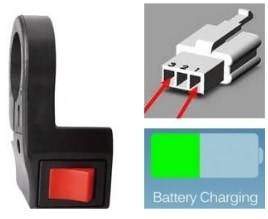 "…The connection socket of this product being identical to the brake lever type V-brake power cutoff our controllers, it can be used as an alternative to triggering regeneration ...."
before connecting these two jacks, check if battery electric bicycle accept this charge mode that could go up 10ah see more at times.
Mounting of the motorized wheel rh205
You can follow these articles
As I write this, there will be a good chance for you to receive the model CBecause the B, would no longer be produced.
Made careful not to pinch your cable assembly, and securely fasten the long frame your motor cable with the famous greenhouse flex, Scotch or if you are unsure.
Now, the controller:
but or fix it?
là aussi, la réponse dépendra de votre vélo, vous pourrez le poser sous la selle, sur le cadre, porte bagage ,
avoid as much as possible & rsquo; lock your controller in a box fermée, let breathe:
here are some well thought out mounting examples I could find on the site: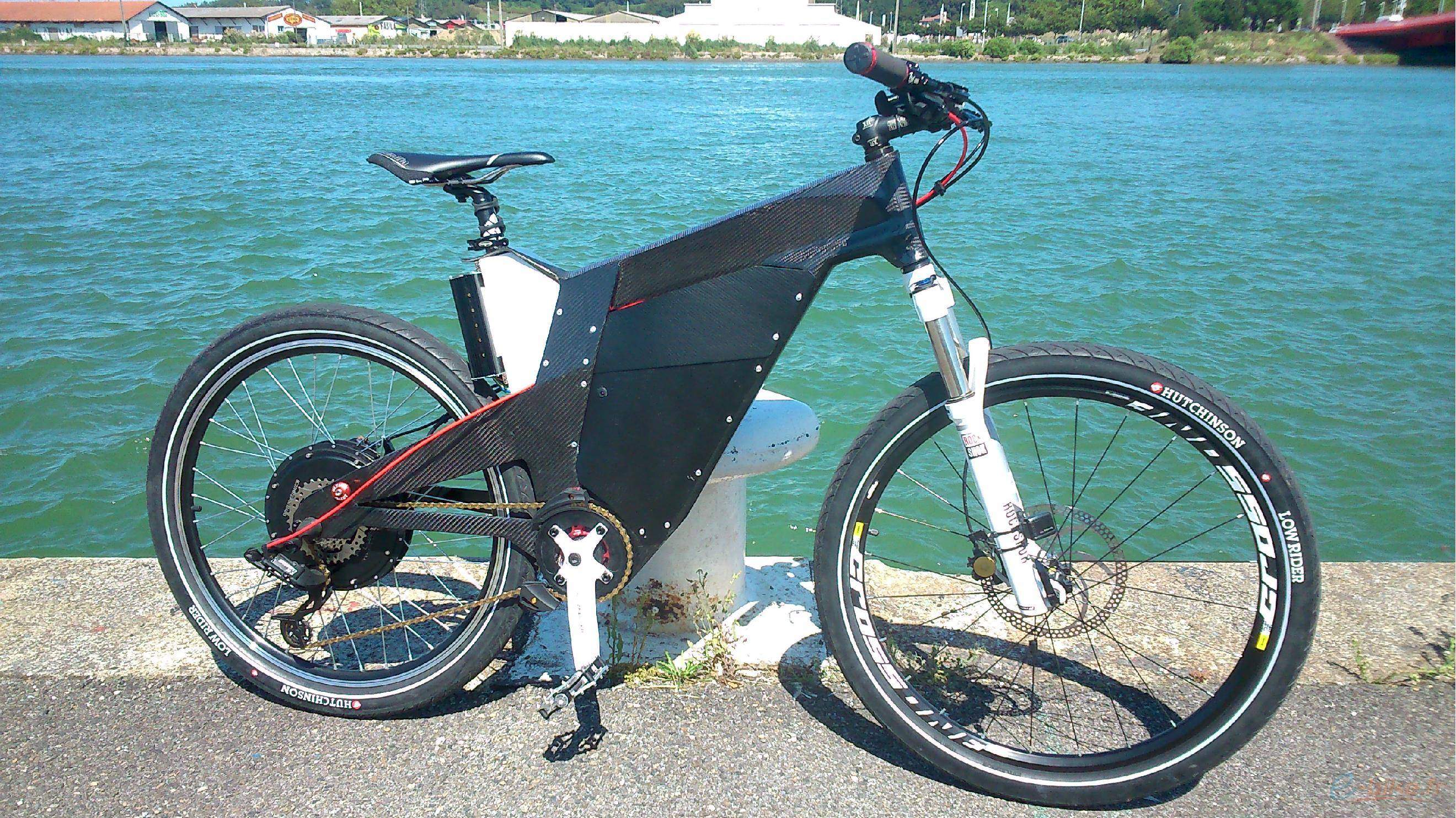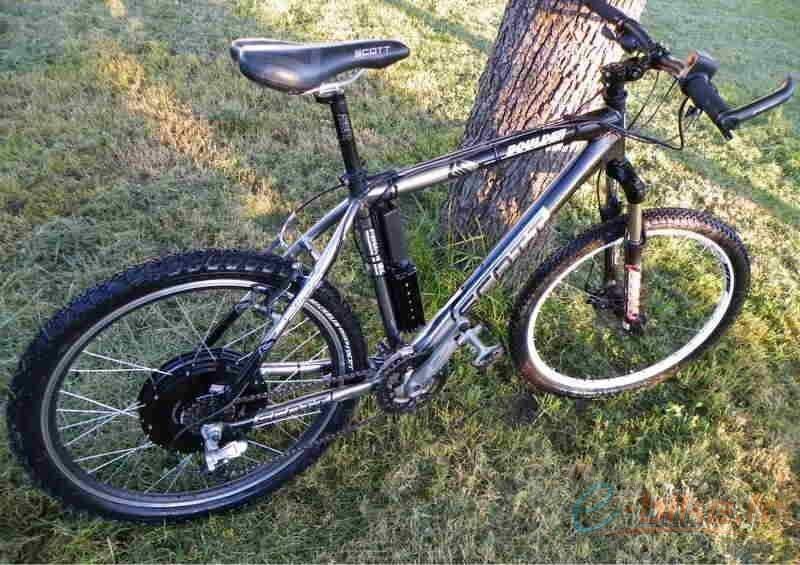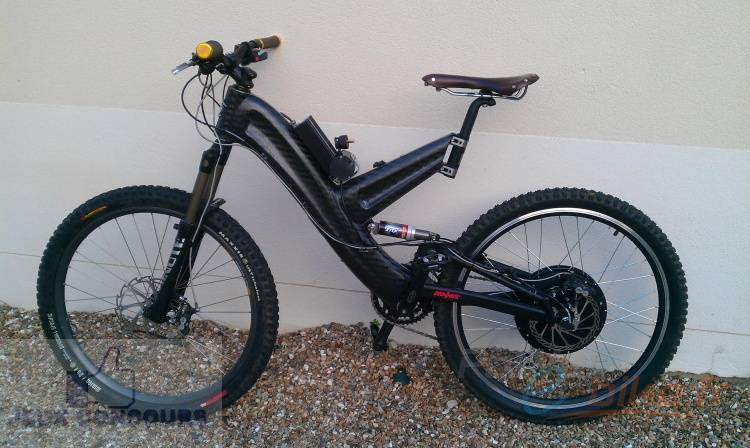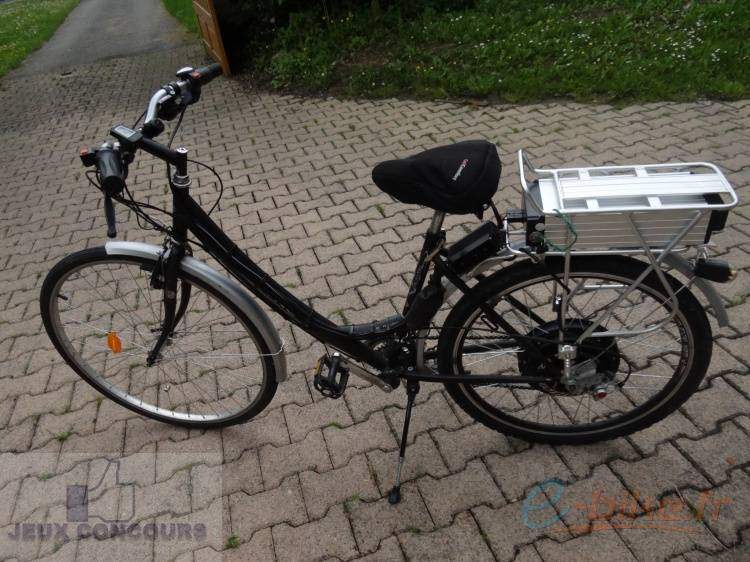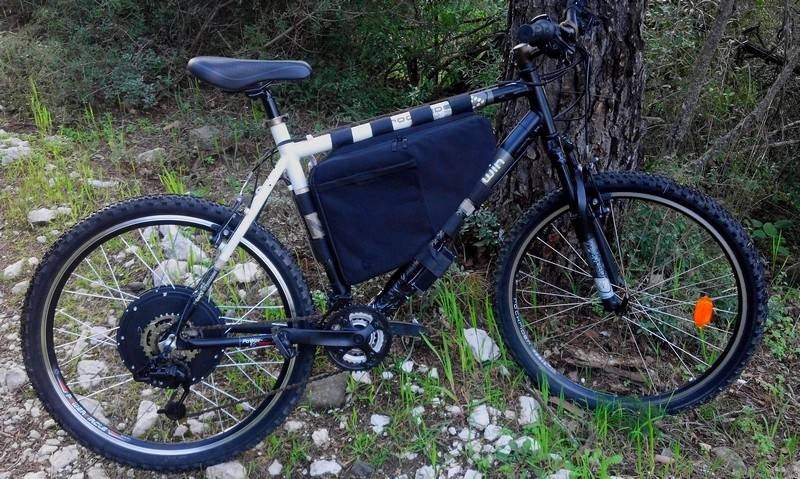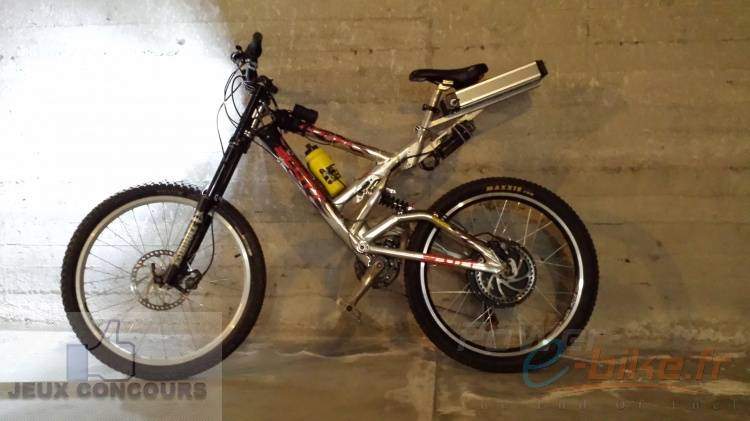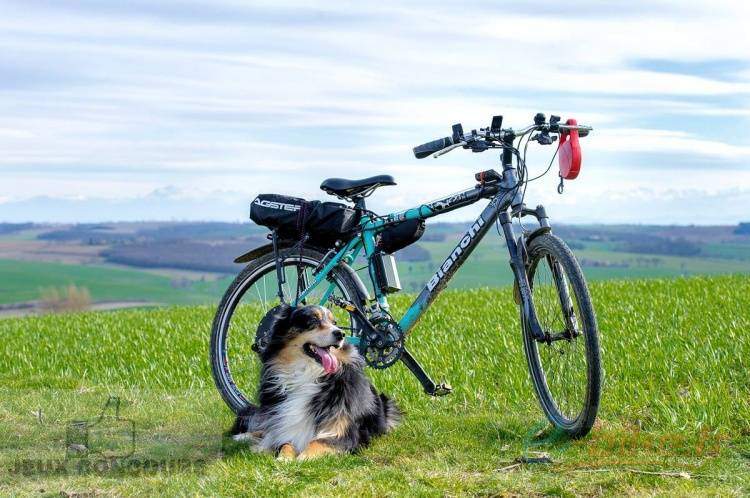 the controller for electric bike ebike sold by power, not afraid moisture, but it will still protect the catch, because in case of torrential rainstorms, you may experience mild dysfunction.
mounted engine, fixed controller, it remains the accelerator and if you have chosen your options, LCD trip computer
since the & rsquo; advent of LCD screens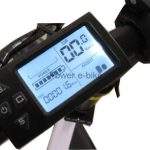 Power E-bike does not offer in his electric bike configurator accelerators with the display levels of the battery and on / off integrated:
handle accelerators: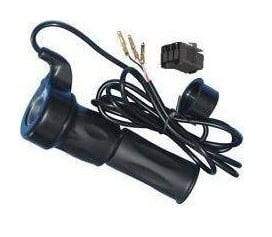 inch accelerators:
This is good because there will more space to include the item on the handlebars without impeding the speed selector.
if you have d & rsquo; elsewhere a speed selector handle type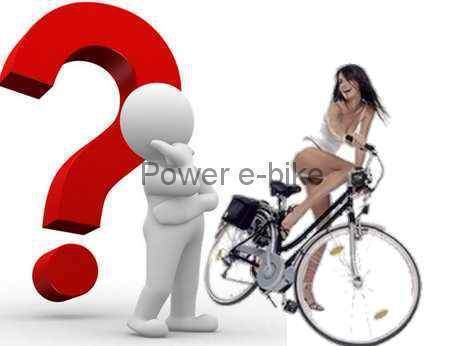 you have to choose the thumb throttle
End of the first part ... sorry I miss a little time, I would pursue this article later ...
in the meantime, do not hesitate to let me by your comments!