Rear engine 26 inch RH112
Rear engine RH112
Geared
with 26-inch double-walled rim
Ideal to discover the practice of the V.A.E.

Lightweight, comfortable and discreet, this engine will leave you the option of not turning on the ignition and riding in "traditional bike" mode, virtually no engine brakes to compensate.


Purchase Protection via PayPal
Free shipping from 50€
100% French support service
Rear engine 26 inch RH112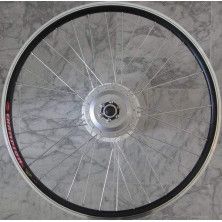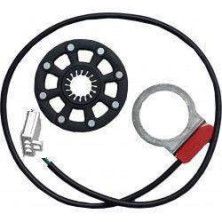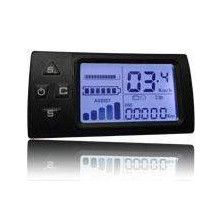 Product Information
RH112 Geared Rear Motor
with 26-inch double-walled rim
Rated power: 250W
Net weight: 2.8 kg?
Max speed: 25 km/h
?
Composition :?
- 1 RH112 rear engine delivered mounted on 26-inch double-walled rim with anti-rotation washers
Product Review
Reviews (0)

All reviews (0)
Has image/video (0)
Excellent (0)
Good (0)
Medium (0)
Poor (0)
Terrible (0)

Latest
Oldest
High rating
Low rating
Helpful