Standard wheel exchange for RH205S motor
Standard rim exchange + spokes Your engine will be transferred to an already radiated wheel of the size of your choice 24, 26, 27.5, 28 -29 inches depending on availability
100% secure payments
local_shipping Delivery expected from 10/04/2023
Purchase Protection via PayPal
Free shipping from 50€
100% French support service
Standard wheel exchange for RH205S motor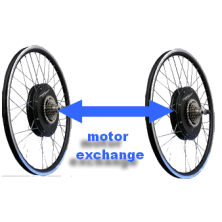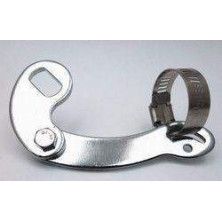 Product Information
Standard wheel exchange for RH205S motor
We offer a standard rim and spokes exchange service for your bicycle wheel equipped with the RH205S motor. We want to emphasize that this service involves replacing damaged parts with identical and perfectly functional parts, rather than repairing them.
To benefit from this service, you must return the complete wheel to us with all its elements. We need to keep the same equipment for the exchange service.
If you plan to transfer your motor to a pre-spoked wheel, we will use an identical wheel to the one you returned to us, taking into account the size of your choice from the following options: 24, 26, 27.5, 28, or 29 inches, depending on availability.
Do not hesitate to contact us for more information about this service or other services we offer.
Product Reviews / Q&A
Reviews (0)

All reviews (0)
Has image/video (0)
Excellent (0)
Good (0)
Medium (0)
Poor (0)
Terrible (0)

Latest
Oldest
High rating
Low rating
Helpful