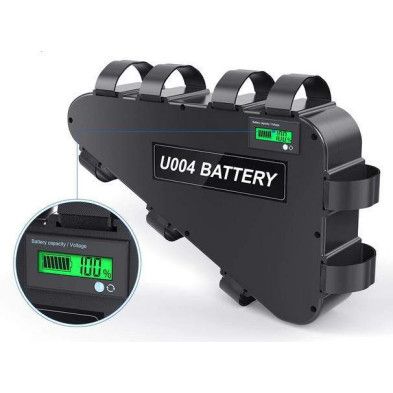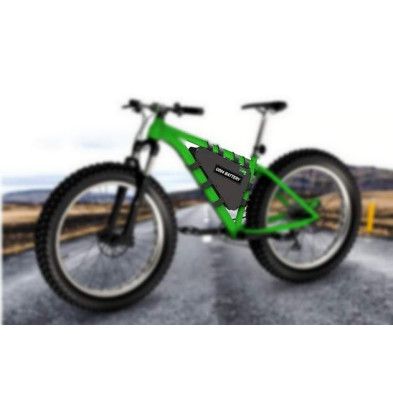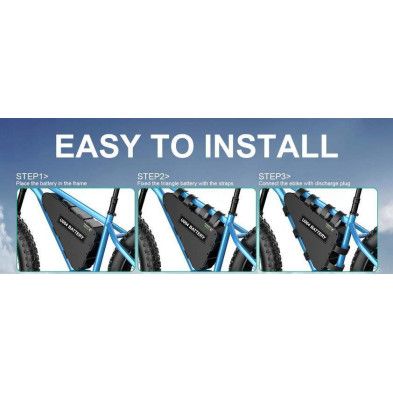 Triangular battery for electric bike 0004
Triangular battery for electric bike 0004 52v 20 amps hours
100% secure payments
Purchase Protection via PayPal
Free shipping from 50€
100% French support service
Triangular battery for electric bike 0004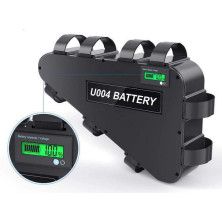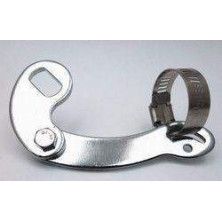 Product Information
Triangular battery for electric bike 52v 20ah long autonomy
distance from 40 km to 90 km *
This battery is compatible with our 17 Amp and 22 Amp accessory packs.
Your power will go up to
 800 watts with the 17 amp accessories pack
+1000 watts with the 22 amp accessories pack
To place in the center of your electric bike frame.



where you evolve, your degree of assistance etc ...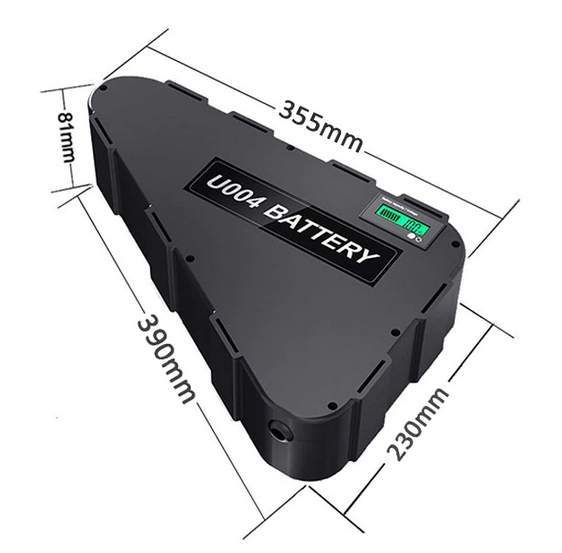 | | |
| --- | --- |
| | |
| Tension | 52V |
| Capacity | 20AH |
| Cellular | Home grade A 2500mAh 18650 cells |
| Watt hours | 1040WH |
| | |
| Dimension | 390*230*355*80 MM |
| Weight | Approx. 6.6KG |
| Life cycle | 800-1000 cycle time |
| Charger | 58.8V 2.5A |
| Load cut off | 58.8V |
| Discharge current | 30A |
| Discharge cut off voltage | 39.2V |
| Connector discharge | Anderson |
JCA070-UD357-U0045220G2530A3A
Más productos de Unit pack power
Product Reviews / Q&A
Reviews (0)

All reviews (0)
Has image/video (0)
Excellent (0)
Good (0)
Medium (0)
Poor (0)
Terrible (0)

Latest
Oldest
High rating
Low rating
Helpful