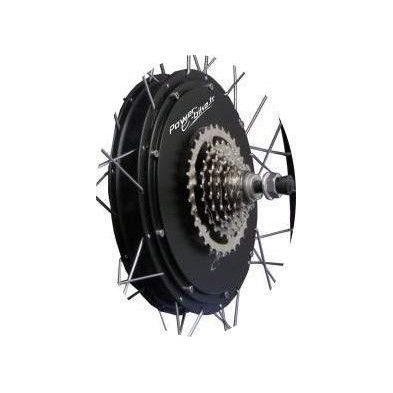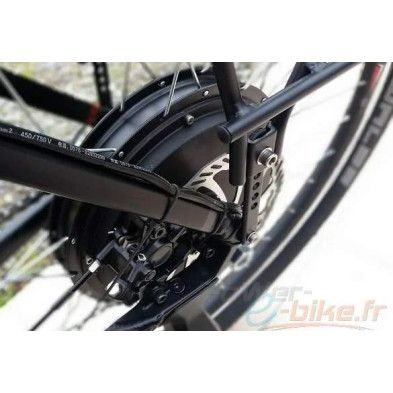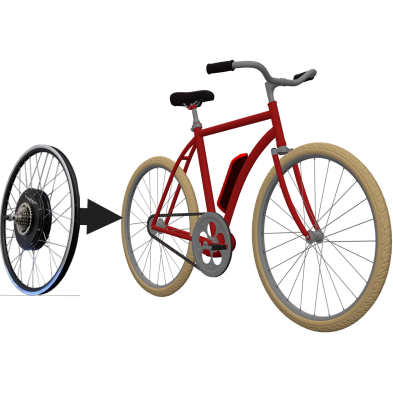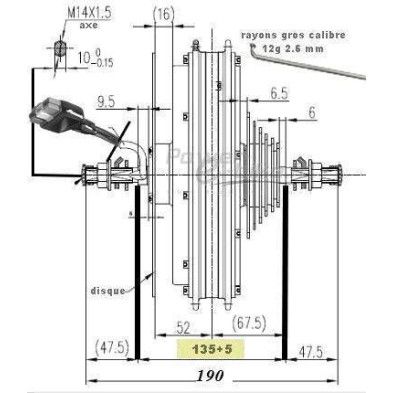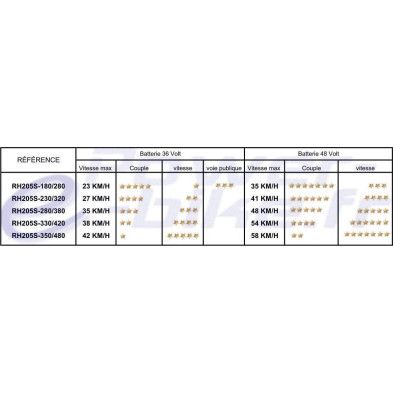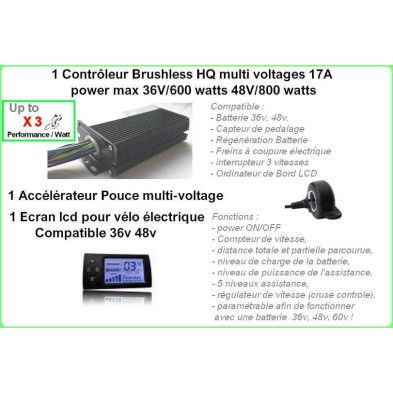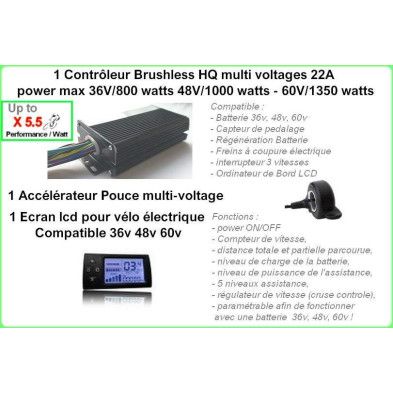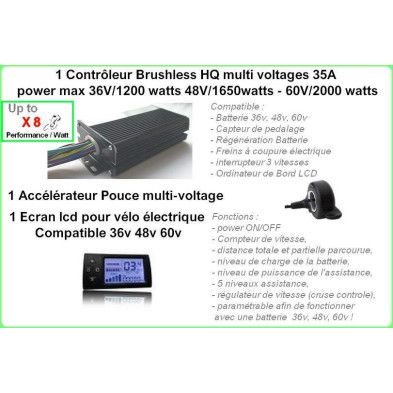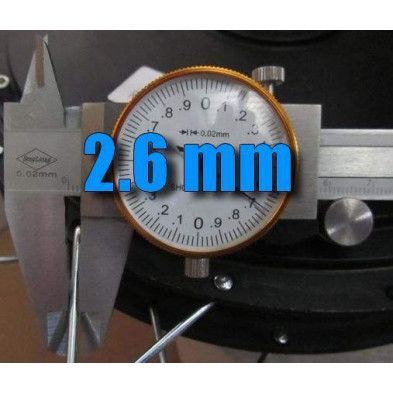 Rear engine kit nine continent RH205c type "s" without battery
Composition of your KIT:
The motors are all compatible up to 2000 watts, the choice of your accessory pack will determine the final power of your kit


1 Accessories Pack of your choice :
Each accessory pack will include:
- 1 on-board computer:

Functions: - power ON/OFF - Speedometer, - total and partial distance travelled, - battery charge level, - assistance power level, - 5 assistance levels, - cruise control (cruse control), - configurable to work with your battery of your choice: 36V, 48V and 60V
Engine of choice:
RH205S 6x10 180/280 Lots of torque, ideal for mountain biking.
RH205S 7x9 230/320 Always torque, with a little more speed.
RH205S 8x8 280/380 Balance between torque and speed.
RH205S 9x7 330/420 Very fast, with just enough torque to allow him to climb some hills.
RH205S 10x6 350/480 Ultra Fast, perfect for long distances, to avoid in the mountains.
Accessories kit of your choice, this one will define the final power of your kit:
17 TLCD:
17 amps, from 600 to 1000 watts*
22 TLCD: 22 amps, from 800 to 1350 watts*
35 TLCD: 35 amps, from 1200 to 2000 watts*
100% secure payments
Subscribe To When In Stock
You have successfully subscribed to this product
Purchase Protection via PayPal
Free shipping from 50€
100% French support service
Product Information
Kit Rear engine nine continent RH205c type "s"

specific decentralized Symmetric

All components offered are 100% compatible with each other.
(view the assembly examples on our blog)

kit motor rh205c type "S" max power 2000 Watts
Wire length/thickness: 2/1 * 1.5Sqmm
stator/magnet height: 27mm
Waterproof, net weight: 4.8 kg - 6.2 kg depending on winding.

the more torque the engine has (Nm), the more you will reach the heights at the expense of speed (rpm)!
Example of motor torque with 48V battery measured at 165 rpm (about 25 km/h)
6 X 10 = RH205S-180/280 rpm battery 48v = > 52Nm-165rpm
7 X 09 = RH205S-230/320 rpm battery 48v = > 46Nm-165rpm
8 X 08 = RH205S-280/380 rpm battery 48v = > 41Nm-165rpm
9 X 07 = RH205S-330/420 rpm 48V battery = > 36Nm-165rpm
10X 6 = RH205S-350/480 rpm battery 48v = > 30Nm-165rpm
rpm = rotation per minute
Nm = Newton meter

Speeds given as an indication, it may vary according to your battery.
Warning: Our kits greatly exceed the authorized power of 250W on public roads, so they are only to be used on private roads!
Product Reviews / Q&A
Reviews (22)

All reviews (22)
Has image/video (0)
Excellent (8)
Good (9)
Medium (4)
Poor (1)
Terrible (0)

Latest
Oldest
High rating
Low rating
Helpful